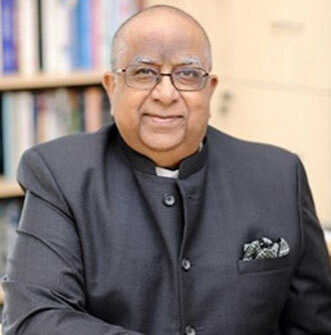 Prof. Rajendra Srivastava
Indian School of Business
India
Prof. Rajendra Srivastava has managed higher education institutions across the globe and has been appointed Fellow of the American Marketing Association for his long term contributions to the marketing discipline and practice. He is a thought leader in Business Innovation and Organizational Transformation with over 20,000 Google Citations. His research interests include business model innovation, marketing metrics, value of market-based intangible assets (brands, channels, customers, intellectual property) and management of growth and risk.
His work on assessing the impact of marketing strategy business and financial performance has inspired theory and influenced practice on topics ranging from marketing accountability and strategic metrics across the globe. His paper linking market-based assets and market-facing business processes to shareholder value in the Journal of Marketing received the Maynard Award for the article judged to contribute most to the development of theory in marketing, the MSI/Paul Root Award for the article judged to contribute most to the practice of marketing – the only article in the history of the journal to win both awards simultaneously. He is also a recipient of the AMA/Sheth Foundation Award for long-term impact on marketing. His current work focuses on Business Innovation, Digital Transformation, Value Migration and Emerging Markets Strategies.
He has been engaged in executive development and has been a consultant to companies across USA, Canada, Latin America, Europe, India, China and Australasia.