July 27, 2012 –
July 29, 2012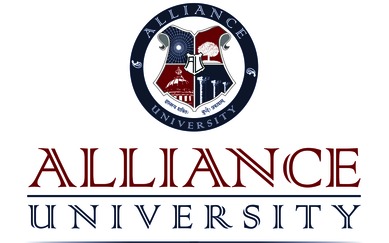 1st AIM-AMA Sheth Foundation Doctoral Consortium
Host: Alliance University, Bangalore
January 5, 2014 – January 7, 2014
2nd AIM-AMA Sheth Foundation Doctoral Consortium
Host: IIM, Ahmedabad
January 18, 2015 – January 20, 2015
3rd AIM-AMA Sheth Foundation Doctoral Consortium
Host: IMT, Dubai
January 7, 2016 – January 9, 2016
4th AIM-AMA Sheth Foundation Doctoral Consortium
Host: IMT, Ghaziabad
January 6, 2017 – January 8, 2017

5th AIM-AMA Sheth Foundation Doctoral Consortium
Host: Welingkar Institute of Management Development and Research, Mumbai
January 5, 2018 – January 7, 2018

6th AIM-AMA Sheth Foundation Doctoral Consortium
Host: Welingkar Institute of Management, Bangalore
January 4, 2019 – January 6, 2019
7th AIM-AMA Sheth Foundation Doctoral Consortium
Host: MICA, Ahmedabad
January 3, 2020 – January 6, 2020
8th AIM-AMA Sheth Foundation Doctoral Consortium
Host: BIMTECH, Noida
June 25, 2021 –
June 30, 2021
9th AIM-AMA Sheth Foundation Doctoral Consortium (Online)
Host: Jagdish Sheth School of Management (JAGSoM)
June 18, 2022 –
June 23, 2022
10th AIM-AMA Sheth Foundation Doctoral Consortium (Online)
Host: Jagdish Sheth School of Management (JAGSoM)
The 9th & 10th AIM-AMA Sheth Foundation Doctoral Consortiums (2021 & 2022) were hosted successfully by Jagdish Sheth School of Management (JAGSoM). The 2021 & 2022 Consortiums were the biggest ever Doctoral Consortiums in India with global footprints hosted successfully.
The 9th & 10th Editions of the Doctoral Consortiums were attended by over 120 Resource Faculty and 220+ Doctoral Scholars & Young faculty from across the globe.

The participants of the Doctoral Consortiums hailed from 14 countries across the globe. The participants of the represented premier institutions in North America including the USA and Canada; South America including Argentina; the Middle East & Africa including Ghana, Nigeria, Egypt, Turkey, Israel, South Africa, the UAE; South East Asia including India, China, Taiwan, Singapore, Philippines, Japan; Europe including the UK, Italy, France, Portugal, Norway, Netherlands; Eastern Europe including Kazakhstan as well as Australia & New Zealand.
See below for a glimpse of the Testimonials given by participants of the 2022 & 2021 AIM-AMA Sheth Foundation Doctoral Consortium:
"The organization, the program (including the Conscious Capitalism Competition) and, above all, the people - from the quality of the presentations in each session to the availability of each Professor to answer several questions, not forgetting the kindness of the organizational team and the camaraderie between doctoral students. An extremely enriching experience!"
Sara Lopes Morais
ISCTE - Lisbon University Institute
"Access to senior academicians for one on one interaction and feedback which was very detailed, actionable as well as meaningful. Names we have referred to while developing our research concepts were never expected to become so alive! I regret not attending previous editions."
Khushboo Vaishnav
IFHE Hyderabad
"Every single session was a great value addition. Very well designed and scheduled sessions, no repetitive contents. For me it was like a KUMBH MELA of Marketing Veterans and learners. I look forward for more such opportunities in future and continuous engagement."


Mrs.Meghna Verma
Indian Institute of Science, Bangalore
"Wonderful arrangement by the organizers and the presentations by the eminent professors. I have gained a lot as a marketing student. It has helped me to change the direction of my thoughts and I am motivated to learn experiments. Thank you so much!"


Swetarupa Chatterjee
IIM Shillong
"I was impressed by the variety of different speakers and the richness of the program. I was not anticipating that you will have so many great professors whose work have shaped marketing as we know it today. Thanks a lot! This was great."
Narek Grigorian
Bayes Business School (formerly Cass)
"Getting a chance to present my work and getting feedback from the top faculty is something I really enjoyed. A few months back I saw Prof. John Hulland, EIC, JAMS giving inputs to Doctoral Scholars on their work. And to get inputs from him is something I will never forget. Also enjoyed the sessions on Theory by Prof. Ajay Kohli, Marketing Strategy by Prof. Varadarajan. I also got to interact with Padmashri Prof. Jagdish Sheth, Prof. Parasuraman. This is something I will never forget. I look forward to attending in the future too."
Ashwin J. Baliga
IIT Madras
"Excellent and logically laid out topics, Editors Meets and Overall everything!!! Thanks a lot Team. Very Happy 🙂 "
Smita Santoki
Tilak Maharashtra Vidyapeeth (TMV University, Pune)
"All faculty and guests were highly experienced and passionate about their field as well as about imparting that understanding to all participants, open to respond to questions and give right feedback"


Bijal Mehta
Ahmedabad University
"The learning from the editors during the plenary sessions and the engagement during that period was amazing. The global cafe session for me was the pivot. noticeably, the professors in my session were leaders in that topic area. this is highly encouraging because their inputs is relatable and speaks volumes to the future of my project.
I am also highly impressed with the seamless online organization. This is really fantastic. The movement across each of the sessions and the breakout sessions were professionally organized. I believe subsequent sessions if well organized in this format voids the in person session which can be some how limiting. Though physical contact is crucial, I think this can be better compensated through other means. I appreciate so much the flexibility of having an interactive online time table. This helped significantly especially those of us outside the time zone of US and India to easily navigate the timing and not miss out on each session. The early morning reminders about the session and provision of the link also comes in very timely. Helping to better prioritize and not get lost in details."
Samson Ajayi
PhD Researcher, ISCTE Business School, Portugal
"Some of the following were the major highlights of this consortium for me: - meeting legendary Marketing gurus, editorial heads, brilliant insights on research, how to publish quality paper. The seamless organising of event was great too."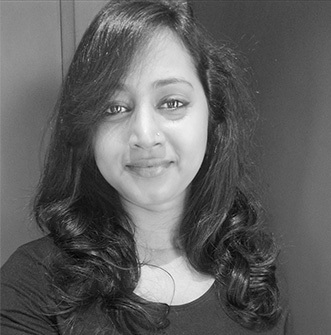 Rekha Raghavan
International School of Management Excellence (ISME)
"The opportunity to interact with experts in the marketing field. This consortium is a platform for research scholars like me to share their research ideas and get rich and valuable feedback to improve the research output."


Sandhya Banda
Indian School of Business
"I loved the range of masterclasses and the concept of Global Cafe session."


Abhishek Kumar
Rajiv Gandhi Institute of Petroleum Technology
"The event was well organized and one of the best consortiums I have attended, including AMA and ANZMAC."


Nagendra S M
IIT Ropar