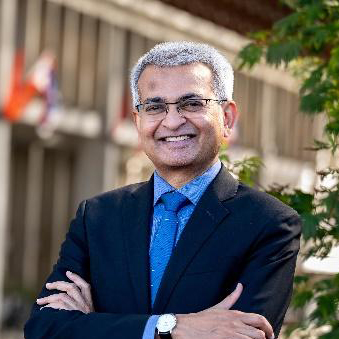 The Beedie School of Business, Simon Fraser University,
United States of America
Professor Ujwal Kayande is the Dean of the Beedie School of Business at Simon Fraser University (Canada). He was previously the Founding Director of the Centre for Business Analytics and Professor of Marketing at Melbourne Business School from 2014-2021. He has held faculty positions at University of New South Wales, Penn State University, and Australian National University. Ujwal has a Ph.D. from the University of Alberta (Canada). 
Ujwal has published his research in several leading journals including Marketing Science, Journal of Marketing Research, Information Systems Research, International Journal of Research in Marketing, and the Journal of Retailing. He was awarded the Don Lehmann Award by American Marketing Association, IJRM Best Paper Award by European Marketing Association, and Distinguished Researcher Award by the Australia/NZ Marketing Academy. He has also won several awards for his teaching at Penn State, UNSW, and Melbourne Business School. In 2021, he was named a Global Academic Data Leader by the Chief Data Officer (USA) magazine. He has designed and delivered training programs on data analytics to over 2000 senior executives across the world. He currently sits on L'Oréal's Global Learning Advisory Board for Tech, Data, and Analytics. Ujwal is currently an Advisor to several start-ups.