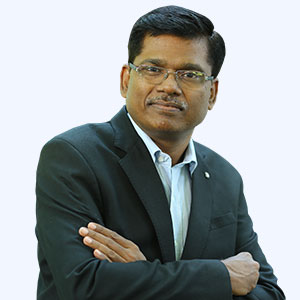 Institute of Management Technology, Ghaziabad
India
Rakesh joined business academia in 2014 as an Associate Professor at IMT, Ghaziabad where he teaches courses on Marketing, Sales and Distribution Management, and B2B marketing. Also, he serves as the Associate Dean – Research. With over 25 years of sales management experience that spans north, east and northeaster parts of the country, Rakesh brings in a blend of expertise grounded in the field, managerial practice, training and academic research. He has been involved with several path-breaking promotions and important milestones in the print media space and has led prestigious new brand launches such as 'Ei Samay' in Kolkata. He also served as an all India training resource for The Times Group – RMD function. He has been instructor for several training programs delivered to middle level managers of reputed organizations such as MSIL, Hindustan Coca Cola, and Apolo Tyres. His research output has been published in leading B2B and sales management journals such as Journal of Business and Industrial Marketing and Journal of Personal Selling and Sales Management. He has also published in the Journal of Business Ethics and International Journal of Human Resource Management.
Education
FPM (XLRI)
Experience
Industry: 1989 to 2014 with The Times of India Group
Academics: IMT G – From 2014 to 2017, Bennett University – 2017-2018, IMT G-2018 to contd.
Research Interests
Digital transformation of sales organisation, Sales force productivity, Self-leading sales teams, Ethical and responsible selling
MDP/Executive Education
Salespeople as Value Merchants, Sales Leadership, Self-leadership for managerial effectiveness