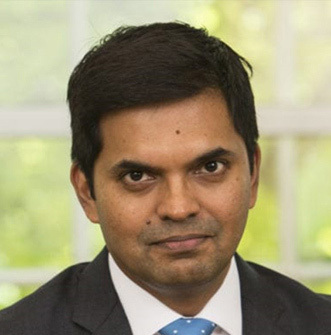 London Business School
United Kingdom
Prof. Rajesh Chandy is Professor of Marketing and the Tony and Maureen Wheeler Chair in Entrepreneurship at London Business School, where he is also the Academic Director of the Wheeler Institute for Business and Development. Prof. Rajesh's current research lies at the intersection of business and development.
Prof. Chandy is a member of the advisory board of the Journal of Marketing and a Co-Editor of the journal's special issue on "Better Marketing for a Better World". He is also co-editor of the Management Science special issue on "Business and Climate Change," and previously served as an Area Editor for the Entrepreneurship and Innovation area at Management Science. Prof. Chandy's research and publications have received several awards, including the Mahajan Award for Lifetime Contributions to Marketing Strategy Research, the ISMS Gary Lilien Practice Prize for research that contributes most to the practice of marketing, the Journal of Marketing Harold Maynard Award for contributions to marketing theory and thought, the AMA TechSIG Award for the best article on Technology and Innovation (twice), the Gerald E. Hills Award for the Best Paper on Entrepreneurial Marketing, and the Albert Page Award for best professional paper on innovation.
He has provided advisory and executive education services to Carrefour, Novo Nordisk, Nordea, Rabobank, Toshiba, St. Jude Medical, 3M, Philips, Commonwealth Microfinance Limited, American Medical Systems, Deutsche Telekom, Bertelsmann, Hutchinson Technology, Microsoft, Mundipharma, Rexam, Wrigley, GfK, Futuredontics, Telenor, Vodafone, World Economic Forum, and the US and UK governments, among others. He serves as an Independent Director on the board of Laurus Labs Limited, a publicly listed pharmaceutical company.