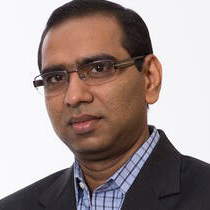 Yale School of Management, Yale University
United States of America
K. Sudhir is James Frank Professor of Marketing, Private Enterprise and Management and Founder-Director of the China India Insights Program at the Yale School of Management. He was Editor-in-Chief of Marketing Science. From 2016-21 and was elected as an ISMS Fellow in 2023. Sudhir was a Visiting Fellow at Microsoft Research in 2020. Sudhir's substantive interests include CRM, design of sales and marketing organizations, digital marketing and AI. As a pioneer of structural econometric models in marketing, Sudhir published foundational (and award winning) models in marketing channels, sales force management, organizational buying and marketing of customer data. He also published papers using game theory, field experiments and quasi-experiments. He currently has an active research agenda around AI/machine learning. His research has received a wide range of best paper awards.