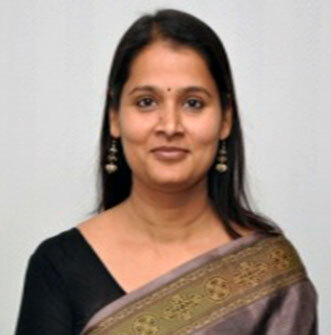 Institute of Integrated Learning in Management University (IILM)
India
Professor- Entrepreneurship and Innovation, IILM University, Gurugram, India
Head- IILM Centre for Entrepreneurship Development and Innovation
Mentor for Change -NITI Aayog
Innovation Ambassador -MoE's Innovation Cell
Dr. Bindu Agrawal is a nationally recognized expert on entrepreneurship, startup mentor and master coach for business simulations. Dr. Agrawal is a Professor of Entrepreneurship at IILM University and heads IILM Centre for Entrepreneurship and Innovation. Being the Mentor for Change (MoC- NITI Aayog), Innovation Ambassador (MoE's Innovation Cell) she is contributing to the building entrepreneurship ecosystem in India. She carries 22 years of academic and industry experience. Passion for entrepreneurship and social cause keeps her motivated to work with women entrepreneurs and help them to realize their dreams. She has experience of getting Entrepreneurship and Innovation government funded projects and coordinating them, like NewGen IEDC, ATAL FDP, and Women Entrepreneurship Development Programs. Bindu mentors students and professionals to become entrepreneurs with an emphasis on creating impact and giving back to society to realize the dream of 'Atmanirbhar Bharat Abhiyan' or 'Self-Reliant India Mission'.
Her zeal for innovative pedagogy inspired her to be a Business Coach for Business Simulation Games. She has been using and coaching academicians for adopting Business Simulation pedagogy in the classroom for teaching business and entrepreneurship courses.
She has been working with University of Tennessee, on various Social Entrepreneurship Projects since 2015. The major projects include Green Cycle project, developing social entrepreneurship game for cooperative, innovation & creativity and clean water.
As a researcher and Ph. D guide, she has 18 publications in reputed journals. Currently she is working with Southern Georgia University and Tennessee University professors on Supply Chain Resource Orchestration, for Bottom of the Pyramid ( BoP), Competency assessment tools and leveraging data in education.