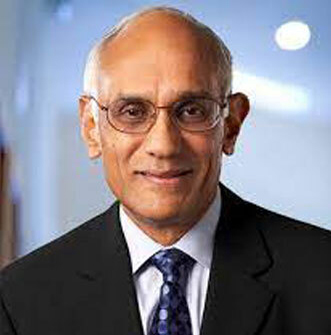 Miami Herbert Business School, University of Miami
United States of America
Professor A. Parasuraman ("Parsu") is Emeritus Professor of Marketing and James W. McLamore Chair Emeritus at the Miami Herbert Business School, University of Miami (USA). He currently serves as Mentor of the AIM-Parasuraman Center for Service Excellence at the Jagdish Sheth School of Management (JAGSOM) in Bengaluru (India) and Pro-Chancellor (Academics) of Vijaybhoomi University in Karjat (Greater Mumbai, India). He is renowned globally as a leading expert in service quality and customer service. He has authored several books, consulted with many companies, and conducted dozens of executive seminars worldwide. He has published over 130 articles in scholarly journals and has served as editor of the Journal of the Academy of Marketing Science (1997-2000) and the Journal of Service Research (2005-2009).
Professor Parasuraman has received numerous awards for his excellence in teaching and research at Miami Herbert Business School and other institutions. He is also the recipient of major discipline-wide recognitions such as: American Marketing Association's "Career Contributions to the Services Discipline Award" (1998); Academy of Marketing Science's "Outstanding Marketing Educator Award" (2001); IIT-Madras "Distinguished Alumnus Award" (2005); Society for Marketing Advances' "Elsevier Distinguished Scholar" award (2009); Honorary Doctorate from Maastricht University in the Netherlands (2011); Paul D. Converse Award for significant scholarly contributions to marketing (2012); Gil Churchill Award for Lifetime Contributions to Marketing Research (2013); being inducted as a Fellow of the AMA (2016); and AMA Higher Ed SIG's Lifetime Achievement Award (2018).