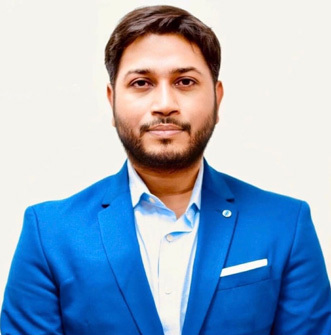 Dr. Angshuman Ghosh is a Data and Business leader with 15+ years of rich experience in top global companies. Currently, he is the Head of Data Science at Sony Research India.
As a founding leader of Sony R&D Center India, he has set up a best-in-class team, contributing to Sony's success in India and across the globe. Earlier, he has held leadership roles at Disney, Target, Grab, Spice, and Wipro.
He is a Visiting Professor at premier institutes such as IITs, IIMs, and IISc. He has given 100+ invited talks at conferences and institutions across the world including in India, USA, UK, Singapore, and Latin America. He has published 10+ international research papers, 1 book, and 3 US patents on AI-ML.
He is an Official Member of the prestigious Forbes Technology Council and AIM Leaders Council. He was a recipient of the LinkedIn Spotlight Award as one of the most inspiring leaders. 400k people follow him across social media platforms and 90Mn people read his posts last year.
He is an MBA topper and Ph.D. from XLRI Jamshedpur and a Computer Engineering graduate. Personally, he likes to explore diverse cuisines, watch critically-acclaimed movies, and play music on piano.